Topics Discussed:
Importance of automation in DevOps

Ansible and Ansible Automation Platform (AAP)

Integrating AAP in DevOps and CI/CD workflow

Jenkins and Ansible – two-way automation

Demo

Q&A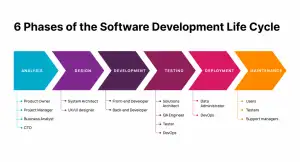 Developers
Different development environment

Less idea about the production infrastructure

Less concern about production setup
Operators
Focus on uptime

Worry about the code changes

Worry about infrastructure changes
DevOps
Developers and Operators work together

Developers understand the impact of code changes on the production environment

Operators understand the requirement of applications

More clarity on infrastructure and environmental requirements

Together implement the entire SDLC workflow

Transparent communication

Improved collaboration
Source control is a practice of tracking and managing changes to the software code, configurations, and so on.
Source control management (SCM) systems provide a running history of code development and help to resolve conflicts when merging contributions from multiple sources.
Example
Git, Gogs, GitHub, Gitea, GitLab,Bitbucket.
Automation – CI, CD, and CD
CD – Continuous Deployment: Automatically deploy to production
Cl-Continuous Integration: Build, Test, and Merge
CD – Continuous Delivery: Automatically release to the repository
Infrastructure and Platform
Bare Metal / physical server: Not shared so co-hosting applications are not possible
Virtualization : Eg: VMware, AWS, GCP, Azure
Containers : Eg: Docker, Kubernetes, Openshift, podman
Infrastructure as Code (laC)
Eg: Terraform, Ansible, Pulumi.
Managing and provisioning of infrastructure through code instead

Single source for truth

Change infrastructure in code and not in the real infrastructure
Ansible Automation Platform (AAP)
Ansible
We can automate any IT infrastructure/application platforms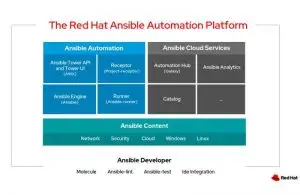 Ansible Core (ansible-core)
Human readable code

The main building block for Ansible

Simple YAML syntax to develop Ansible Playbooks

Provides CLI tools to develop, test, and run playbooks

Pluggable architecture that allows extensions through Content Collections
Different methods are possible with Ansible Jenkins
1.Ansible play-book command
* Install Ansible
* Arrange dependencies
* Organize credential
2.Ansible Plug-in
* Using plug-in manager
3.Ansible Automation controller- api
* More efficient
Useful Links
www.github.com/ansible/awx
www.ansible.com/products/ansible-training
https://lab.redhat.com
Ansible Automation controller- api (Demo)
 VC code editor -> Gitea -> Jenkins -> Ansible automation controller